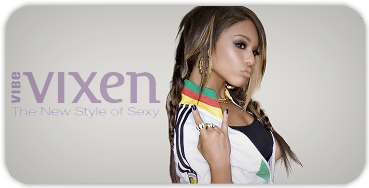 According to Vibe Bixen, Chrystina breaks silence on departure from the Pussycat Dolls & Girlicious!
001. Describe your Girlicious experience?
It was phenomenal. The girls and I were very similar and really crazy because we were really young. It was one of the best times of my life. It was amazing to share and experience it with three other girls. Obviously there were good and bad times but overall it was life changing. We were very blessed to come out through a TV show because we were exploited to different countries. It really helped Canada to be our main market.

002. What were some of the biggest challenges?
Sometimes it gets tough not being able to have your own space. You can be in a bad mood or angry and you'll have to put on a show. We are not perfect and are all humans, so sometimes you're gonna be upset and have to put on a big smile because the show must go on.

003. Can you pinpoint a moment where you may have been so over it that you questioned if you even wanted to be in the group anymore?
*Long pause* There was an incident where we were getting ready for a show and something happened. I didn't necessarily question if I wanted to be in the group, it was more so will this group last long? There's an endless list of girl groups that don't have longevity. The Spice girls are the only ones that kept it together. They are still touring but they definitely still had their drama. I feel like girl groups are bound to break up.
Click here for read more.
Comments:
9 Responses to "Chrys breaks silence since Girlicious"
[Return to